Discount-after.html?s=image_gallery">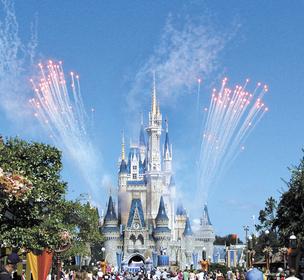 Walt Disney World announced Tuesday a new ticket discount just days after its second ticket price increase in less than a year.
Disney's discount offers families and groups who purchase at least six Disney World passes valid for four days or more, an extra day for free tacked onto each ticket.
Currently, Disney charges $294 per person for a basic four-day pass and $304 for five days. The Orlando Sentinel reported that if a party spends $1,764, they would save $60, assuming no children under the age of 10.
Disney- which raised its prices by $4 on Sunday, bringing the total cost for entrance into its popular Magic Kingdom park to $99-said the promotional tickets must be purchased by June 14 and that each ticket must be fully used within 14 days after first use.
Check out these other Disney related links:
Walt Disney World cast members want higher pay, better benefits
Disney, Publix among world's top 500 brands
Disney extends Star Wars Weekends, tweaks event line-up
Richardson is a general assignment reporter for online and print.